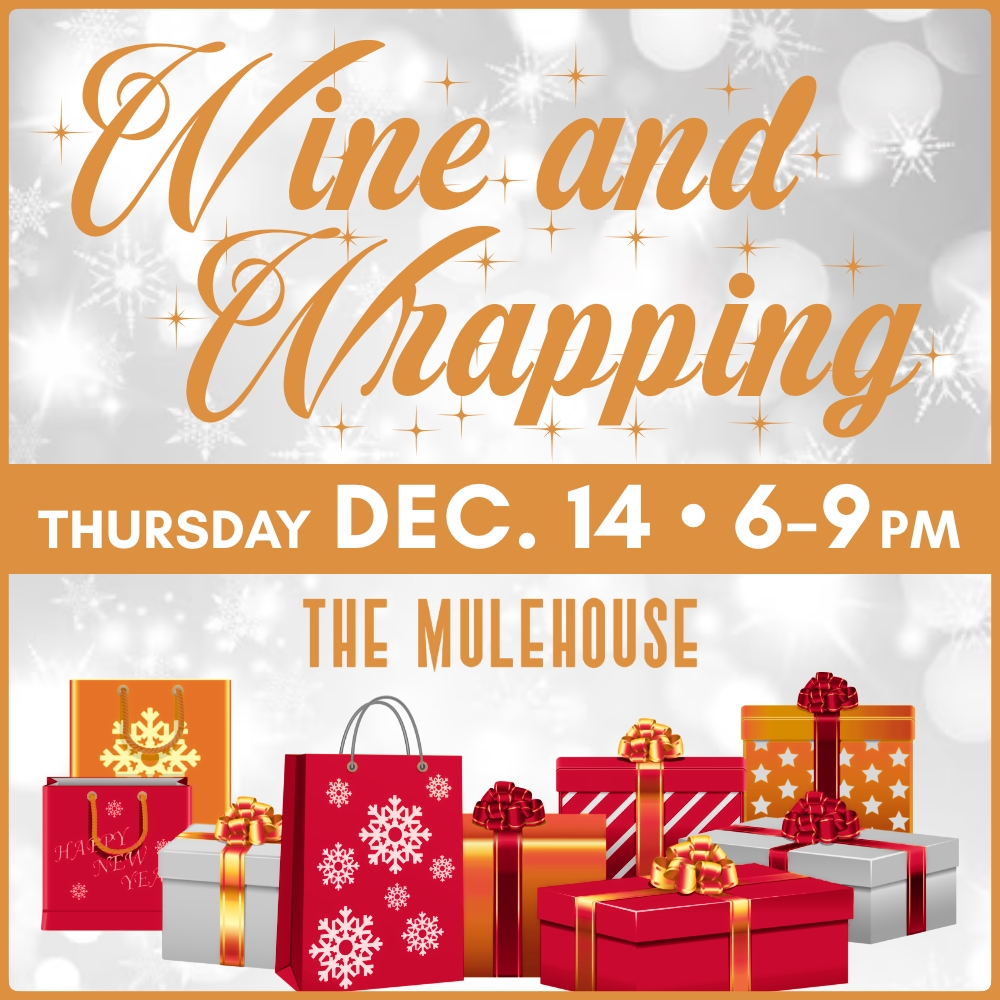 DECEMBER 14
6:00 – 9:00pm
FREE EVENT!
The Mulehouse invites you to gather your friends and join us for a drink, some holiday music and all the Christmas cheer you can possibly stand while you wrap your Christmas presents!
You have two choices – either bring your supplies and wrap your own gifts OR pay to let the elves wrap for you while you listen to holiday favorites and enjoy our festive drink specials.
Don't worry – it won't JUST be wine… our drink specials for the evening are:

Mistletoe Mimosa
Sparkling wine, cranberry juice
White Christmas Margarita
Silver tequila, Cointreau, cranberry & lime juice, cream of coconut
Dirty Santa Shirley
Vodka, lime juice, grenadine & ginger ale
Frosty the Snowman
Vodka, Blue Curacao, pineapple juice & sprite
Christmas Cookie Cocktail
Vodka, amaretto, Irish Creme and milk
Don't miss out – just RSVP here and let us know you're coming!